Professional thermometer in the size of two American quarters
T3Pro is leading temperature measurement into a new era with full-screen temperature data output of 2.76 million per second.
It supports accurate temperature measurement of point, line, and surface and can directly generate professional reports and instant cloud analysis.
SDK development kit is also available. The T3Pro helps you find invisible problems faster than ever, whether you're inspecting electrical panels, troubleshooting mechanical systems, looking for HVAC problems, or finding water damage.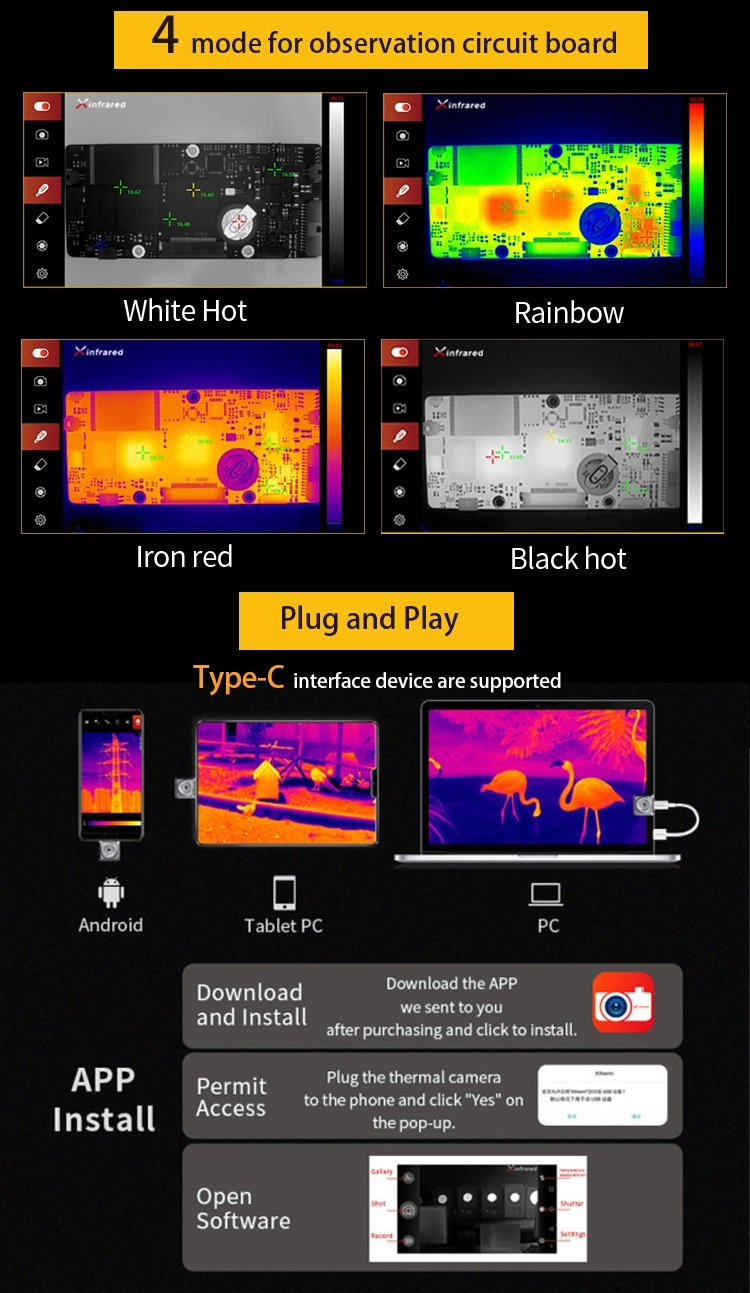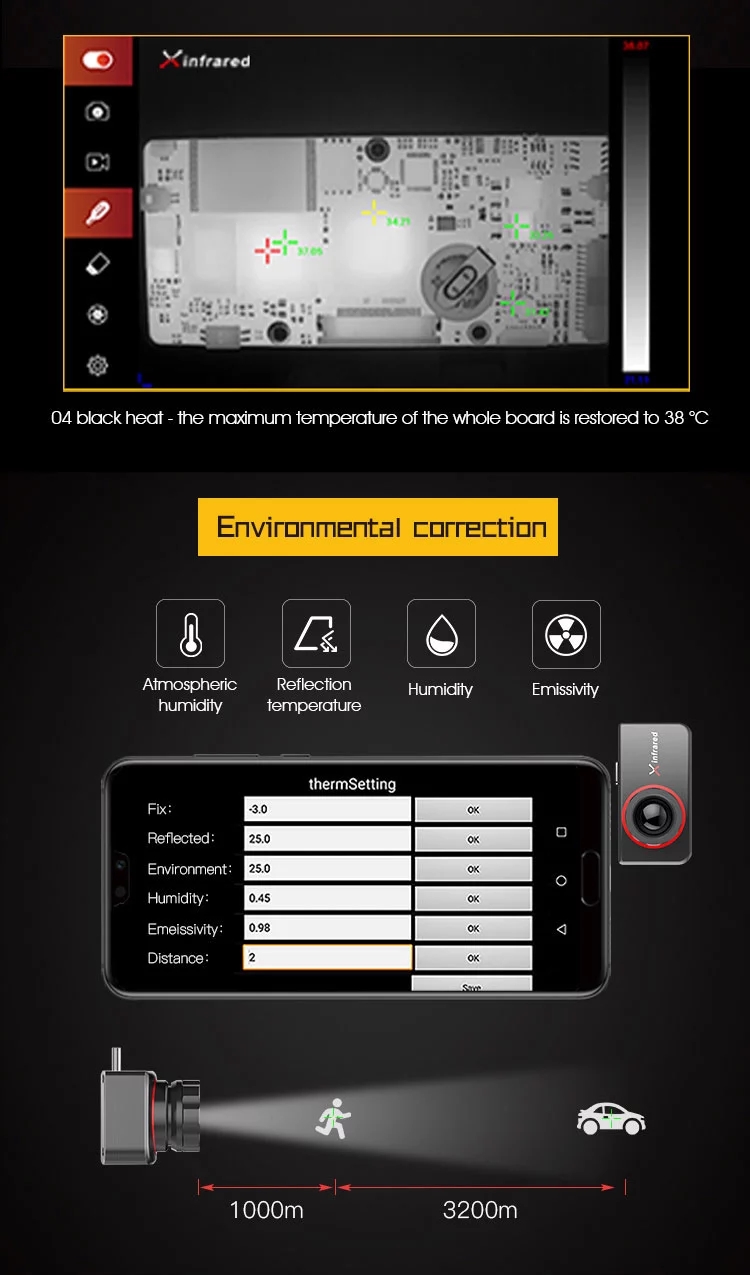 Model
T3Pro
Resolution
384×288
Pixel Pitch
17μm
Spectral Band
8~14μm
Objective Lens
13mm
Focusing Mode
Manual
Frame Rate
25Hz
NETD
≤60mK@25℃,f#1.0
MRTD
≤500mK@25℃,f#1.0
Operating Temperature
-10℃~+50℃
Measuring Range
-20℃~+120℃(Support extended range  -20℃~400℃)
Measurement Accuracy
±2℃or ±2% of temperature measuring range
Temperature Correction
Manual/Auto
Power Consumption
<0.5W
Weight (with lens)
<40g
Size (with lens)
49.5mm×26mm×27.5mm (13mm Lens)
Phone Compatibility
Android 6.0 and above
Image Enhancement
Digital detail enhancement
Image Correction
Manual
Color Palette
White hot/Black hot/Multiple pseudo color options
SDK Develop
Support
Temperature Statistics
Support Dot/Line/Area Analysis Statistic and Reporting Functions          
Support Max./Min./Center Temp. Display,with up to Three Points Statistic
Photo&Video
Support
Online Software Update
Support
The data above are for reference only. Specifications in the marketed products shall prevail.